Transforming the moving workforce.
Is your current infrastructure capable of handling all the new devices coming on the network?  How do you plan to handle the various user types and provide proper security?
The future of enterprise applications, for both enterprise workers and consumers, is mobility.
Do you have a plan?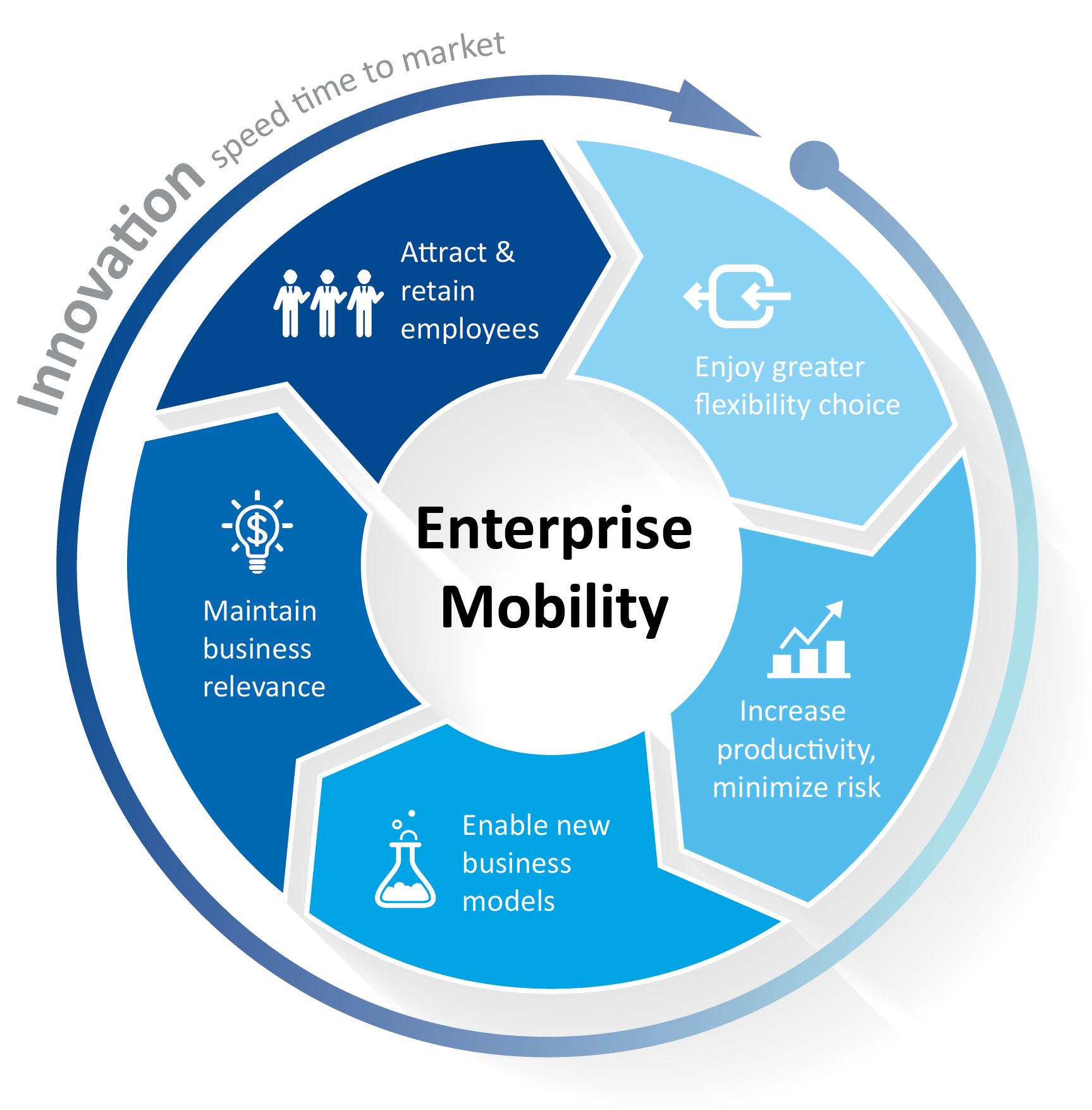 Blink IT delivers complete mobile experiences for on-demand, collaborative, productive, and unbound work styles
As a team we leverage three decades of hands-on experience to offer the companies we work with a complete methodology to acquiring, managing and integrating mobility into their existing infrastructures.  Our end-to-end approach goes beyond hardware and software deployment.  We enable IT to integrate, control and simplify all aspects of mobility management.  Ultimately we empower business through mobile innovation.
Infrastructure Assessments

Blink IT subject matter experts can help assess your infrastructure in order to determine its readiness to support the addition of mobile devices in the enterprise.

Be Proactive

We can develop a comprehensive strategy around your mobility effort.  From Roadmaps to security to network integration.

Device Management

Utilizing industry best practices and deep expertise in device management and deployment, Blink IT's configuration lab provides proven, rapid, and concurrent deployment of mobile devices across the country.

Security

Even more critical than access devices and the network, user management and security are imperative to any organization's complete mobility strategy.

Support

Blink ITCARE 24/7/365 support.  We're always available if you need us.